Keep these safety tips top of mind this holiday season.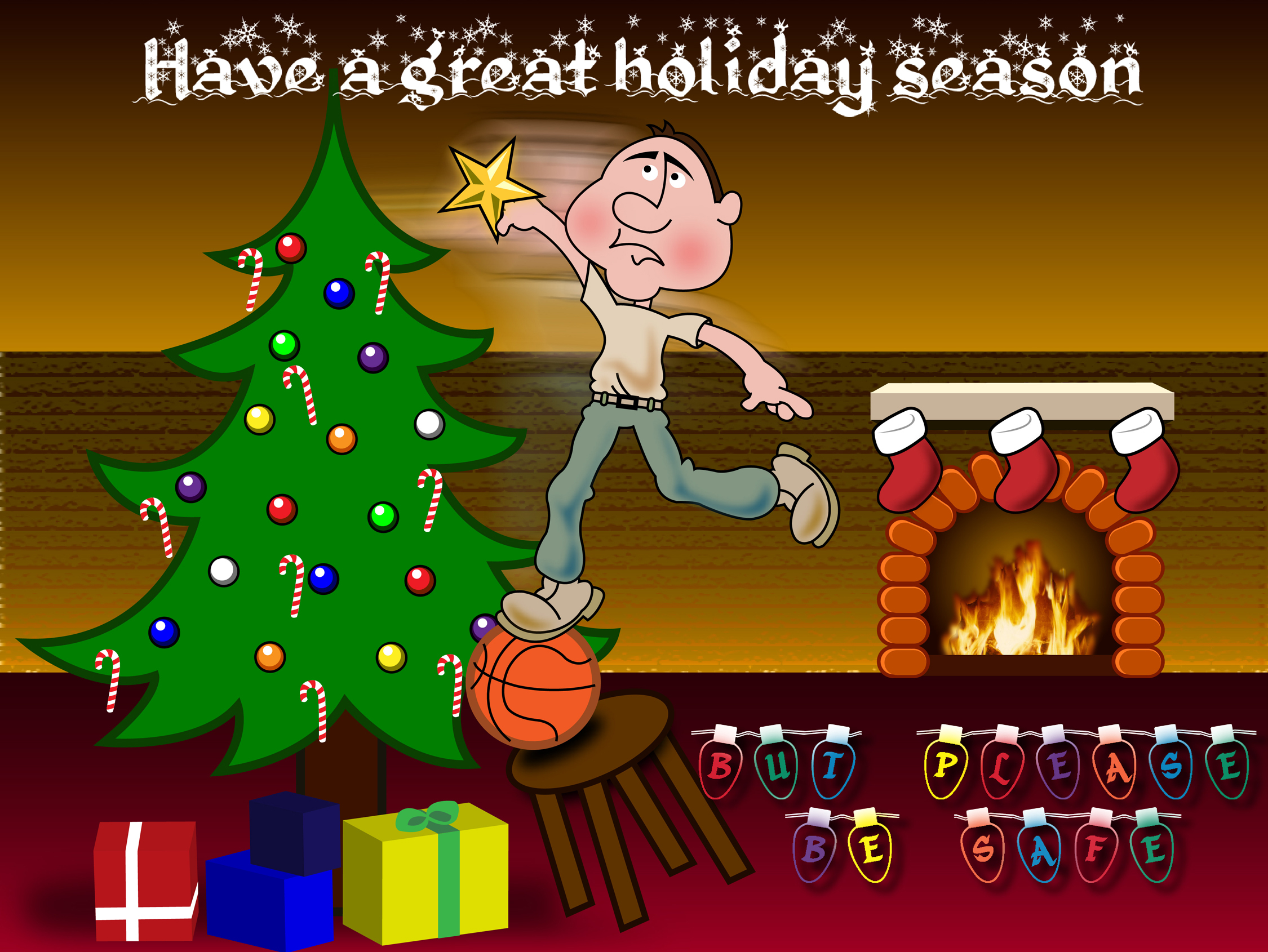 MOODY AIR FORCE BASE, Ga. — This season is a time for relaxation and fun with friends

and family, but it also presents many safety hazards. Be careful decorating and celebrating and always use common sense. (U.S. Air Force illustration/Senior Airman Jamal D. Sutter)

1. Check holiday lights for broken or fraying wires or plugs. Never string more strands together than is recommended by the manufacturer. Enjoy indoor lighting when someone is home.

2. Candles add a welcoming feeling! Make sure they are placed in stable containers away from drafts, pets, children, and flammables. Never leave candles lit while you are away…never!

3. Keep your live tree hydrated. Make a fresh cut at the base when you bring the tree to your home so it can absorb lots of water to help it stay moist. It will drink a lot of water in the beginning. Discard brown needles from around the tree immediately. Only use non-flammable decorations on your live tree.

4. Have your fireplace cleaned and inspected annually prior to lighting a fire for the season. Creosote build-up can cause a flash fire in the chimney. Chimneys and fireplaces should be cleaned and inspected every year.

5. Plants enrich our decorating, but keep poisonous plants (some Poinsettias) away from children and pets. The National Poison Control number is 1-800-222-1222.

6. It is wonderful to have our families join us for the holidays, so make sure there is a clear path for children and the elderly to walk without having to step over wrapping paper, decorations, toys, etc.

7. Kitchen fires are the leading cause of house fires according to the U.S. National Fire Protection Agency. Unattended items left on the stove, spilled grease, food left in toasters or oven toasters, etc. can catch fire quickly. Don't wear loose clothing especially long sleeves, turn pot & pan handles toward the wall to prevent accidental tipping and spilling. Keep a fire extinguisher handy.